Moderator: Forum Moderator
Basilisk is getting wiped in about 14,5 hours and the server for alpha and beta will then start (Still named Basilisk I guess)
Advanced Crafter
Posts: 306
Joined: Fri Feb 01, 2008 3:02 am
Location: Naboo (4618, -7289)
Ouch. Found this screenshot of how far I'd gotten with my brawler before the wipe.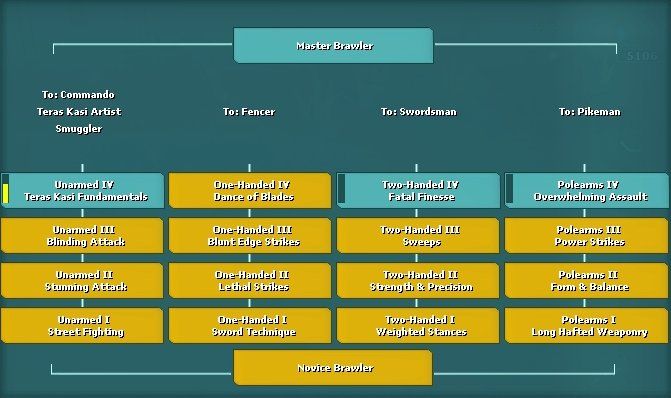 Architect & Shipwright Forum Moderator
Posts: 1248
Joined: Mon Mar 26, 2007 9:45 pm
Location: Central Oregon
Look at the date Wracky, or were you intentionally pulling a necro joke on us?

15 months ago Basilisk was launched with a new set of code that they called Alpha. The intent is not to wipe Basilisk till the project is finished. Beta, if it happens at all, will be a short period of testing the finished code before it goes Live.
lol ffs
That was scary
Advanced Crafter
Posts: 306
Joined: Fri Feb 01, 2008 3:02 am
Location: Naboo (4618, -7289)
Neither, I was both waxing nostalgic over a brawler I'd put some real time into which had gotten nuked in the wipe, and dreading the next one when I saw Sobuno's post.

I don't understand why they can't either make a copy of the characters and transfer it back to the new server when it's done, or simply temporarily transfer them to Nova when Basilisk has to start over.

Oh yeah, and since you mentioned it, Halloween is coming so there's your scare Boo!
Users browsing this forum: No registered users and 1 guest